What's included in our PreK language arts curriculum
—
Through its research-based structure, Amplify CKLA for PreK provides developmentally appropriate instruction and activities that do more than lay the groundwork for foundational skills. Uniquely, this preschool language arts curriculum offers content knowledge, recognizing research that shows true literacy also requires background knowledge in history, science, art and literature.
Year at a glance
—
Amplify CKLA PreK is a comprehensive English Language Arts curriculum designed to prepare young children academically, socially, and emotionally for later reading success by building foundational language and literacy skills. The program provides a flexible 45 minutes of interactive instruction.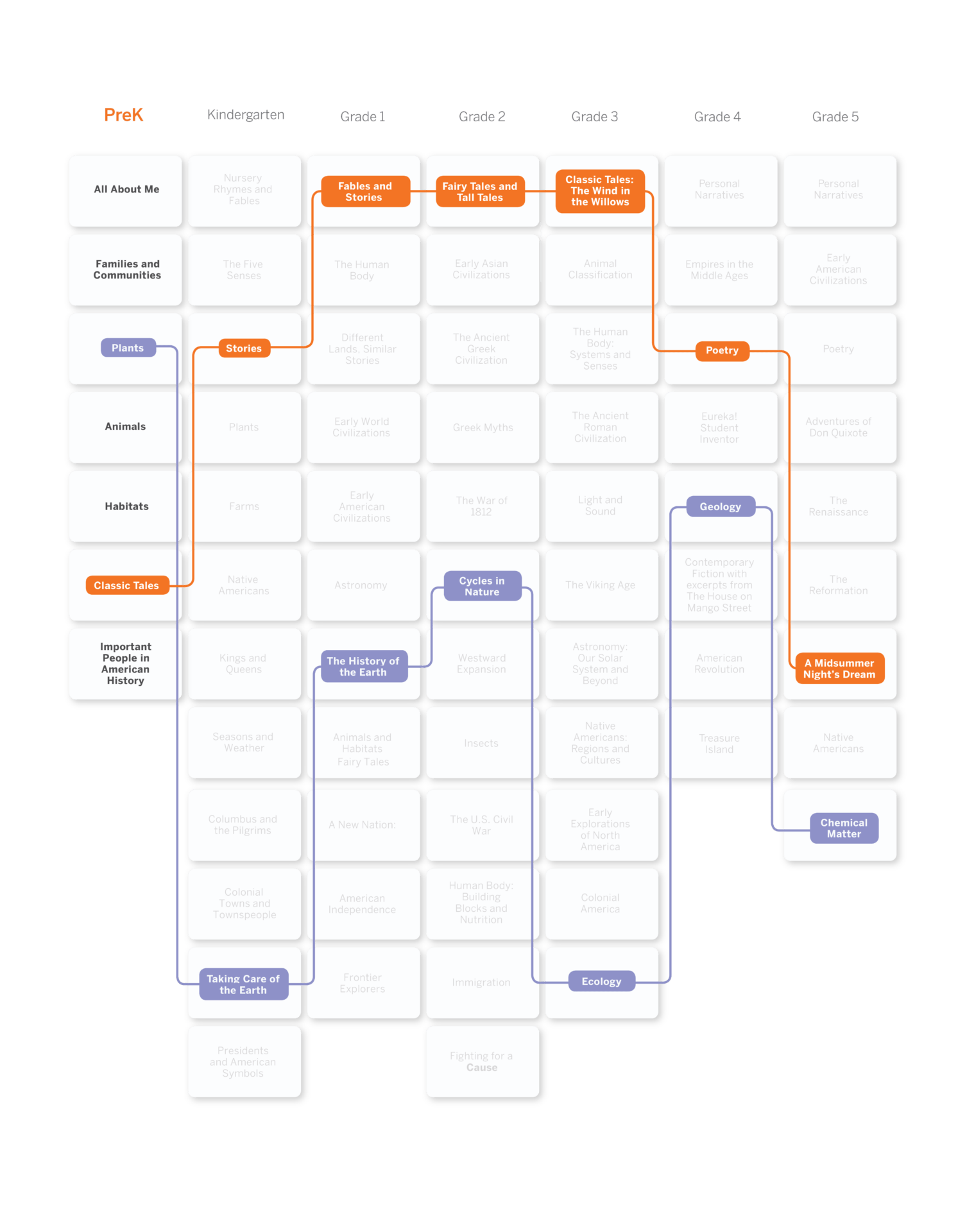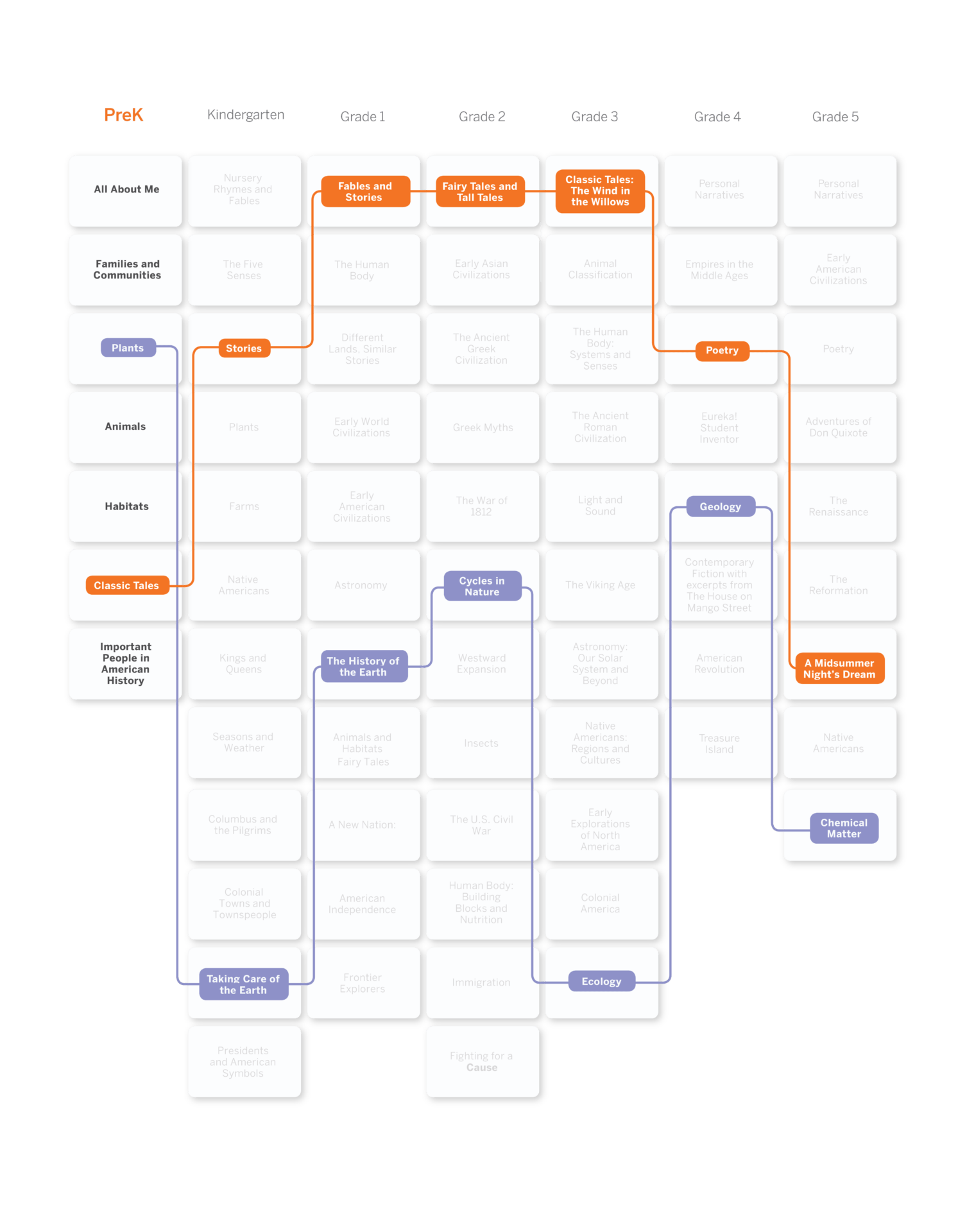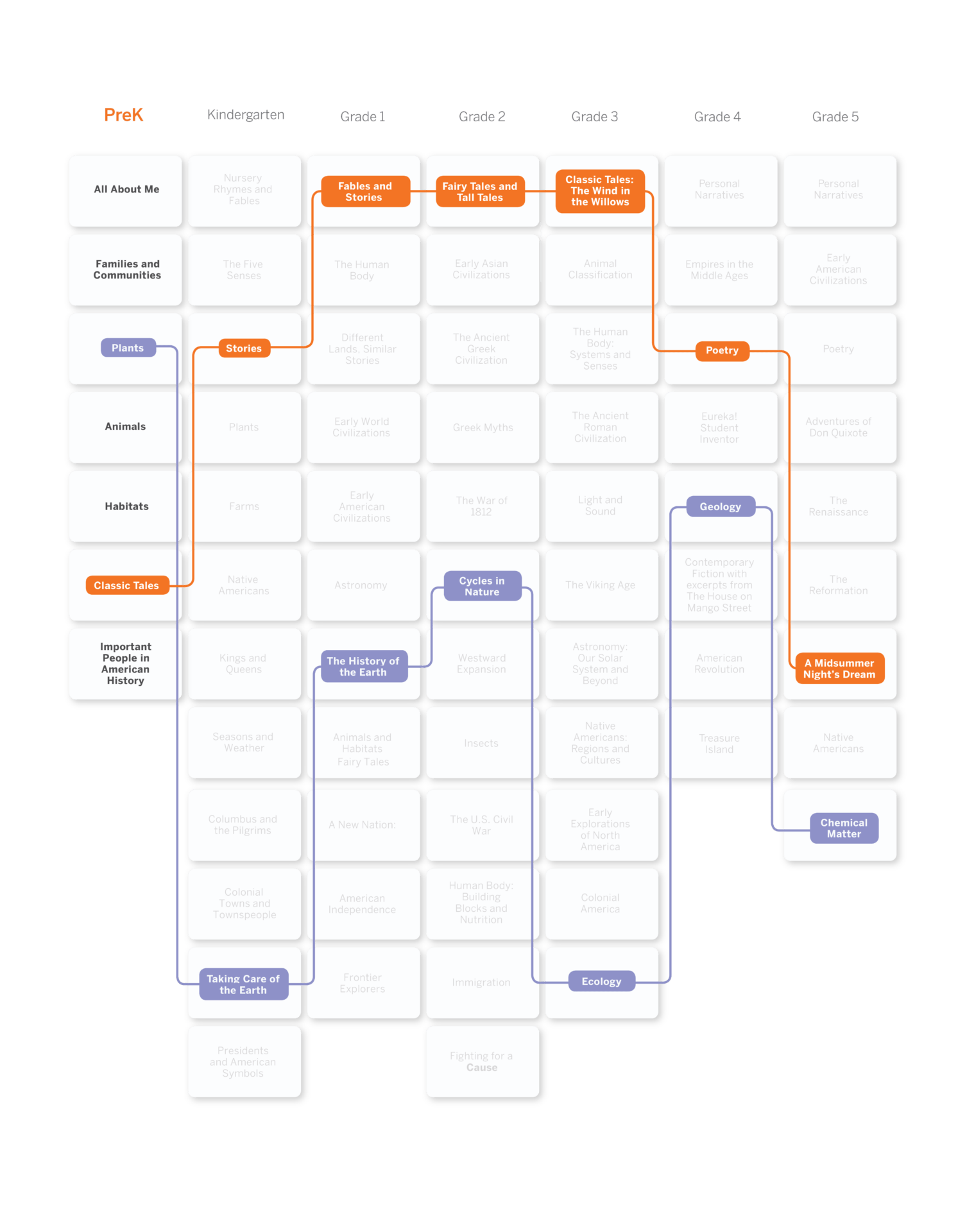 Each domain in Amplify CKLA PreK provides explicit, systematic support for developing language, literacy, and content knowledge, incorporating developmentally appropriate routines and trade books to provide a robust, literacy-rich environment for young learners.
Print & digital components
—
The program includes instructional guidance and student materials for a year of instruction, with lessons and activities that keep students engaged every day.
Teacher materials

Student materials
Our programs are designed to support and complement one another. Learn more about our related programs.