What's included in our Spanish language arts curriculum
—
Amplify Core Knowledge Language Arts® (CKLA) is available in both English and Spanish. Amplify Caminos al Conocimiento Esencial, our robust Spanish language arts companion for grades K–5, supports multiple teaching models, including dual language immersion and transitional classrooms.
Year at a glance
—
The program's intentional Knowledge Sequence from K–5 connects knowledge and vocabulary within a grade level and across grade levels, for deeper reading comprehension and preparation for college, career, and life. Instead of "activating prior knowledge," Amplify Caminos helps you build it in the classroom from day one, for every child, expanding each student's knowledge base long before they transition to reading to learn.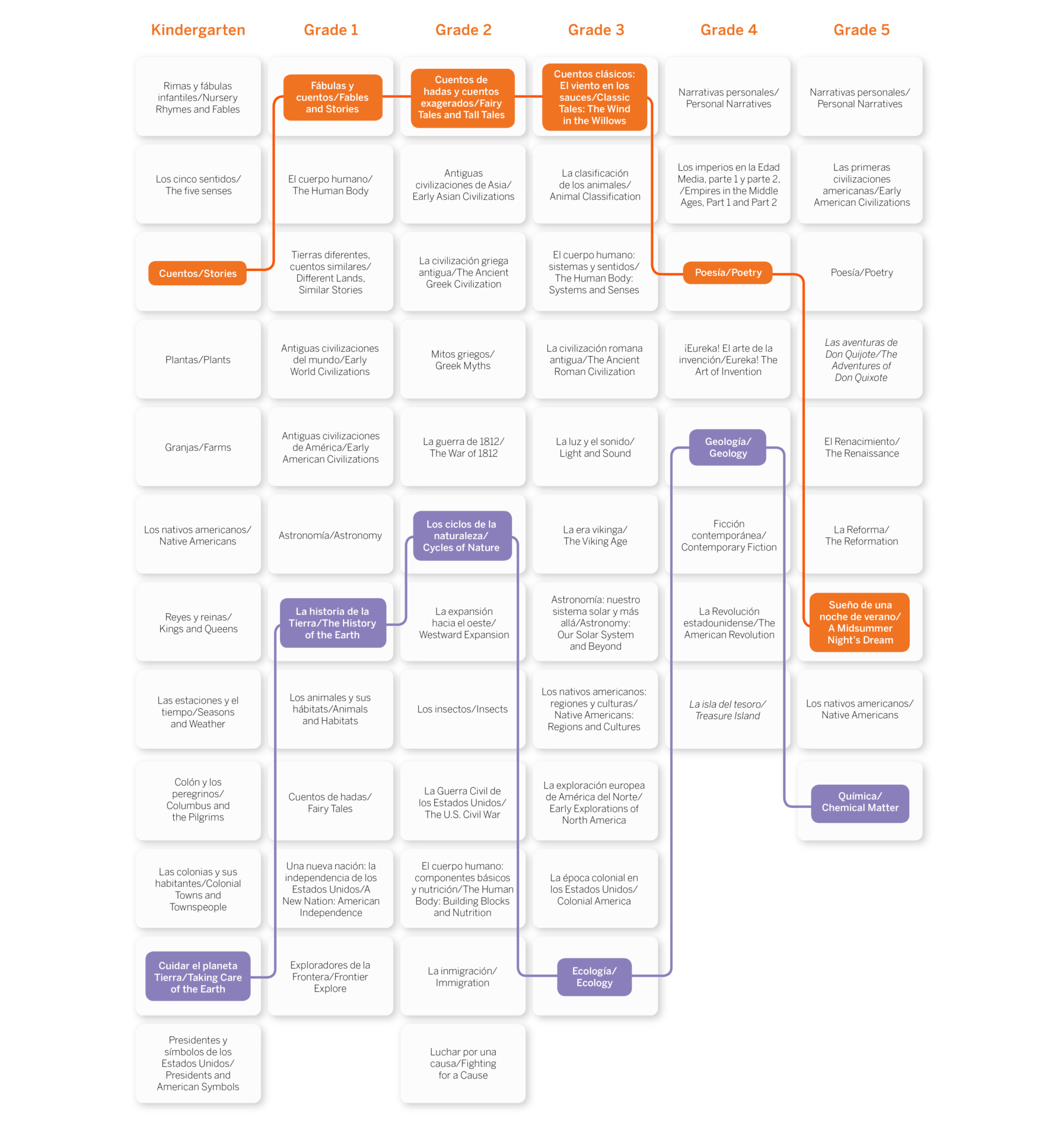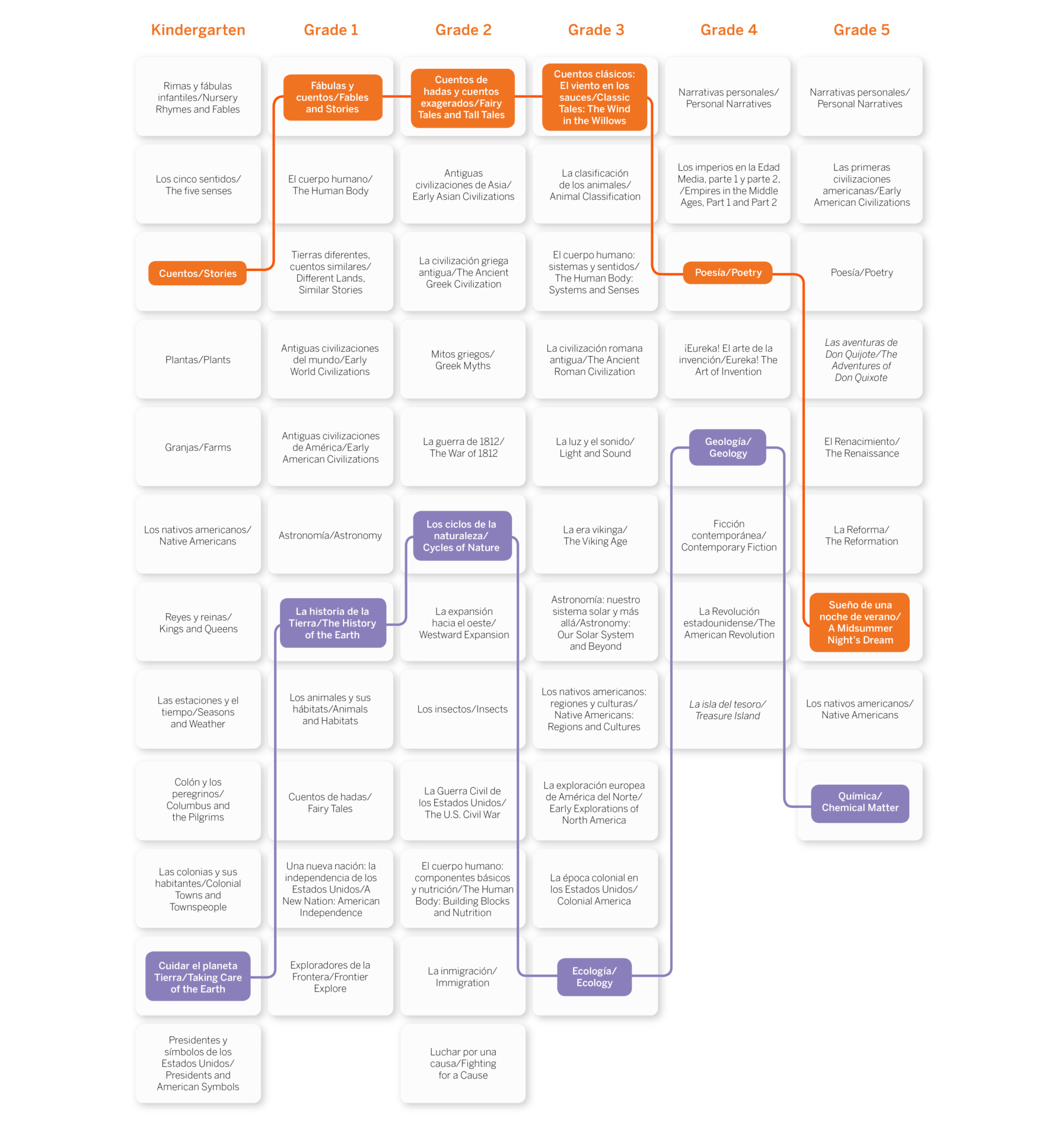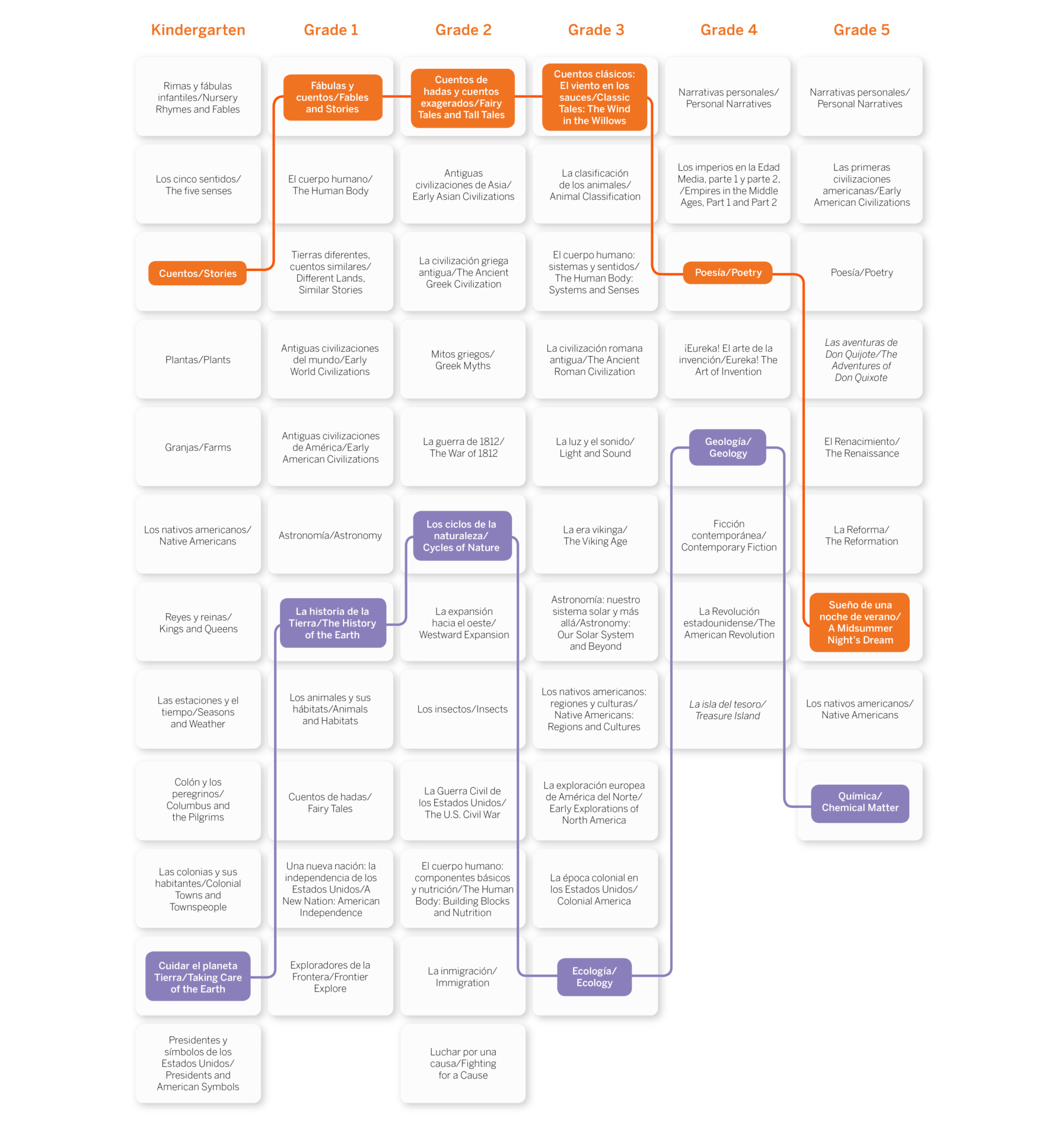 Units & domains at a glance
—
Each Knowledge Domain in grades K–2 and Unit in grades 3–5 varies in the number of days based on instructional purpose. Just as with our top-rated Amplify CKLA program, the Amplify Caminos materials engage and delight young learners with resources that are both appealing and original.
Kindergarten Domains

Grade 1 Domains

Grade 2 Domains

Grade 3 Units

Grade 4 Units

Grade 5 Units
Print & digital components
—
The program includes instructional guidance and student materials for a year of instruction, with lessons and activities that keep students engaged every day.
Teacher materials

Student materials
Our programs are designed to support and complement one another. Learn more about our related programs.