In Boost Reading (formerly Amplify Reading), kids set out on a personalized journey through a riveting story world that grows as they do. Students encounter a series of quests, emotionally engaging characters, and a narrative that intrinsically motivates and propels them forward.
Learn more about the types of literacy development games that students will encounter and the skills that they will master.
Program at a glance
—
Boost Reading is a research-based, standards aligned program that supports students along an adaptive path of increasingly complicated texts and literary concepts. Students find these games embedded in an engaging narrative world that grows as they do, whether they are learning foundational skills or mastering close reading with our solution for reading comprehension.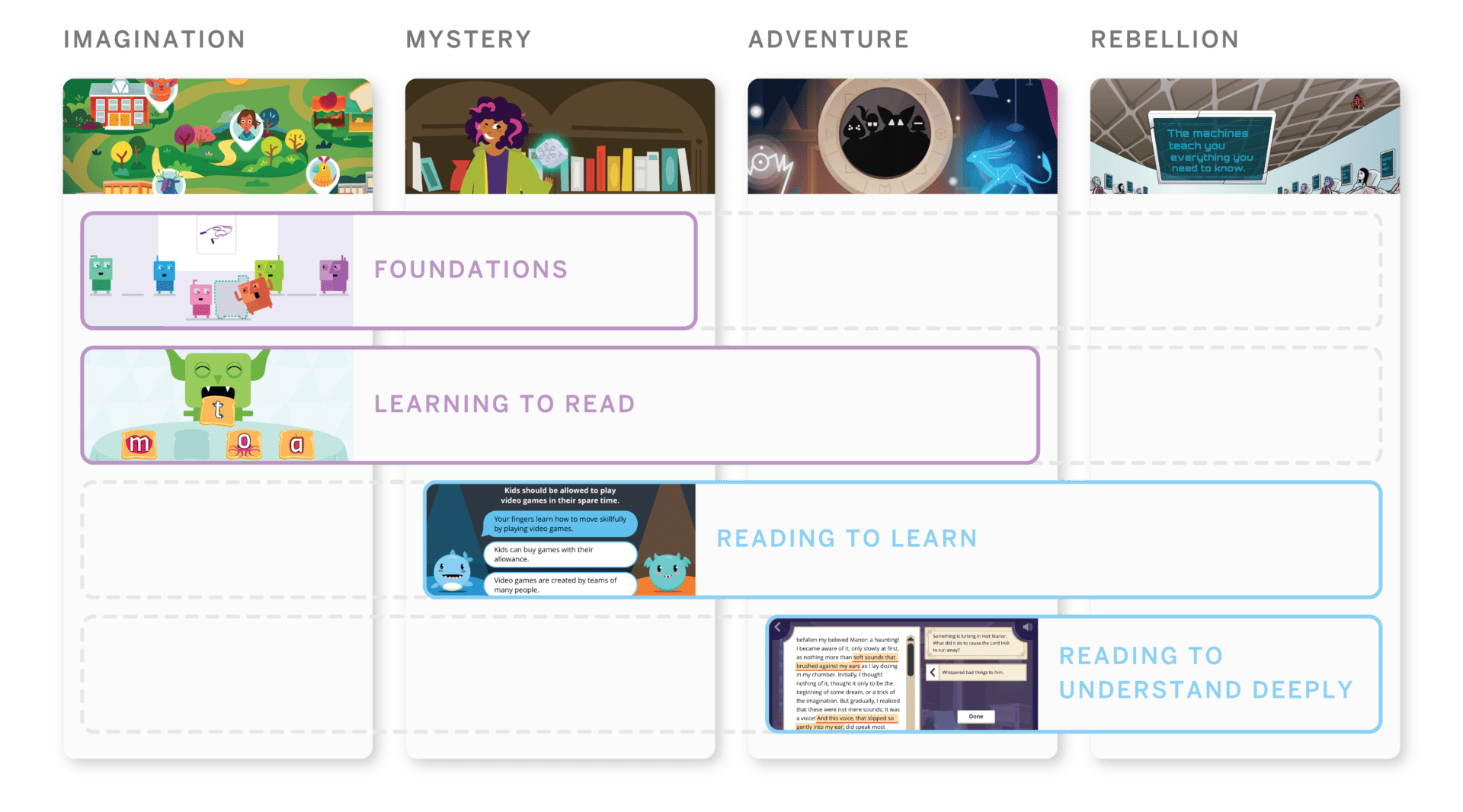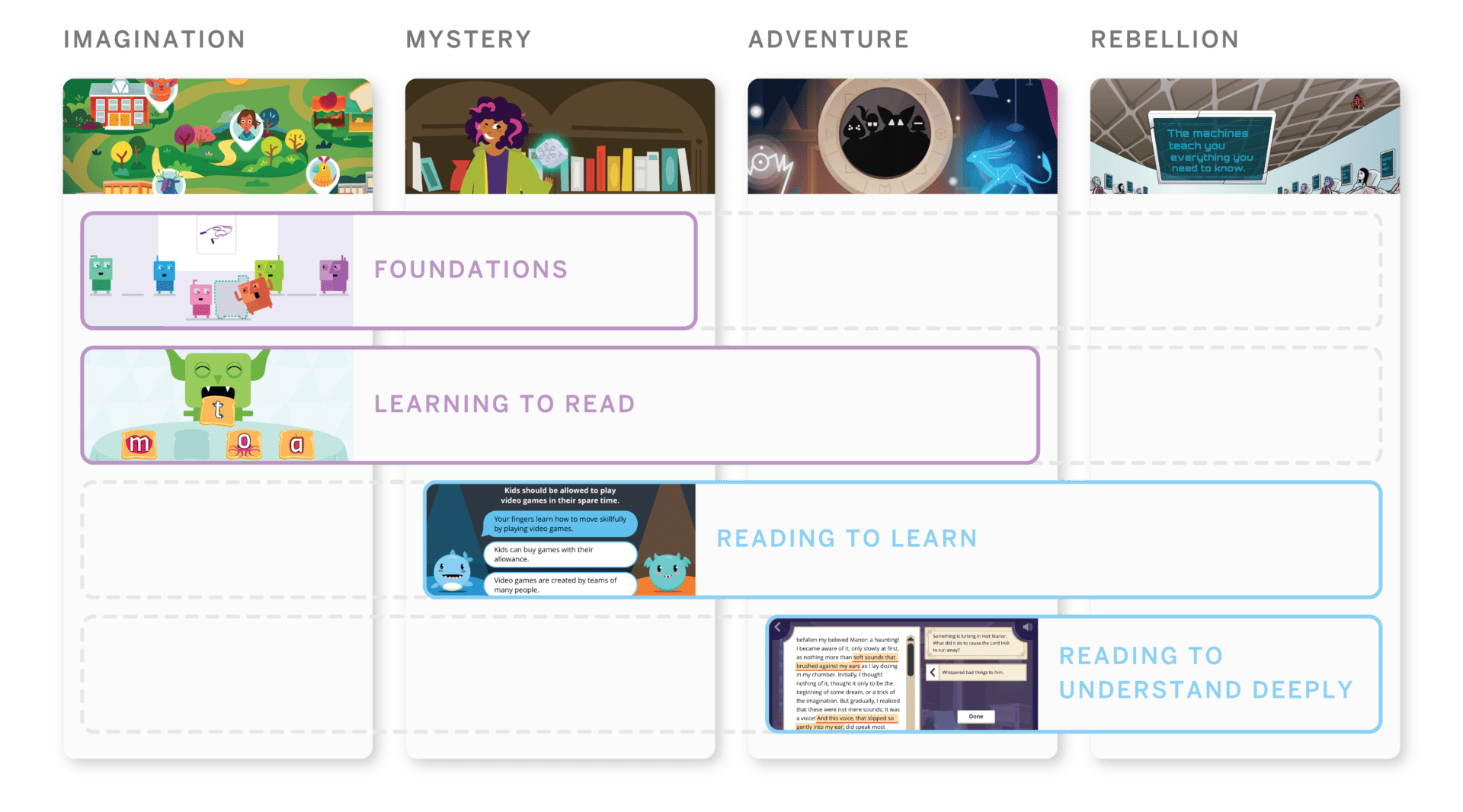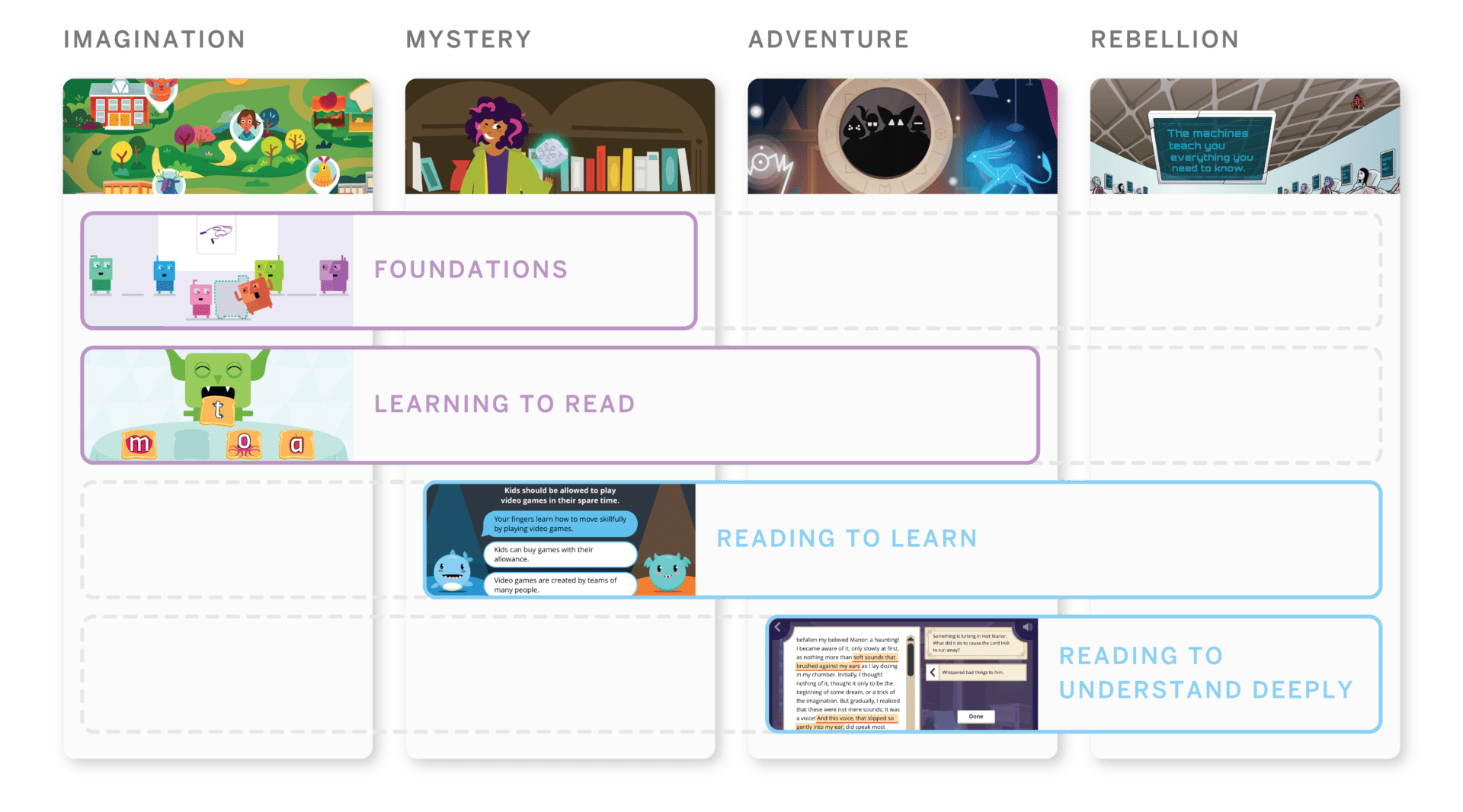 Skill games at a glance
—
Boost Reading gives students explicit instruction in foundational skills and microcomprehension. With more than 50 mini-games that build skills in phonics, phonological awareness, vocabulary, microcomprehension, and macrocomprehension.
Phonological awareness games

Phonics games

Microcomprehension games

Comprehension games

Vocabulary games
The program includes resources that give students chances to apply skills they've learned and teachers the ability to track student progress across multiple data points.
Teacher materials

Student materials
Our programs are designed to support and complement one another. Learn more about our related programs.