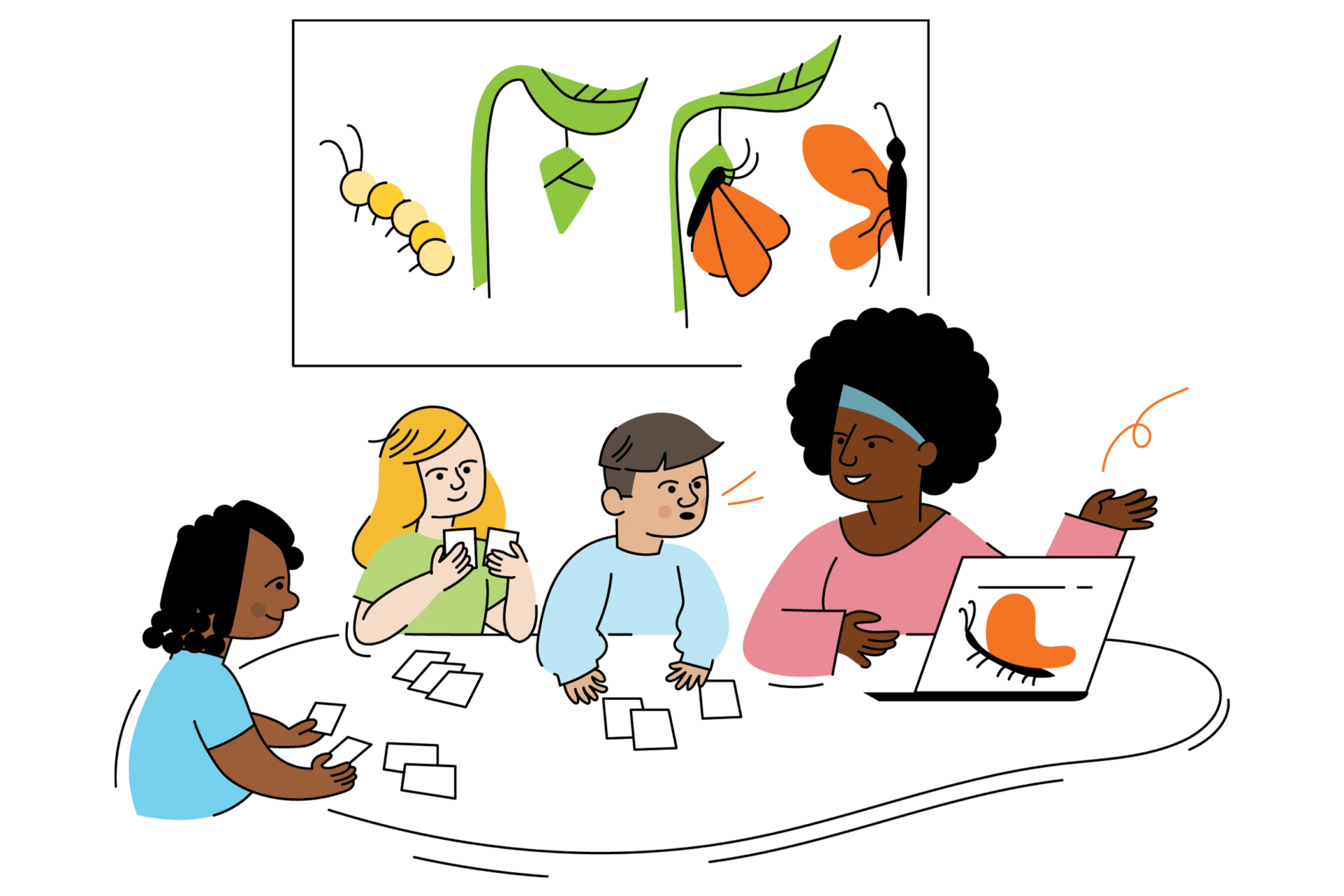 New year's resolutions generally don't work—unless, experts say, they're specific, measurable, and backed by science (like … getting more sleep so you feel more rested). So if you've resolved (or at least planned) to do more science professional development this year, we got you.
Our new, free, on-demand professional development webinars are ready to be added to your calendar. Designed for the era of NGSS, they offer research-based ways for you to engage your students deeply in science this year. (But we hope you'll find a way to get more sleep, too!)
Phenomena-based science learning for next-level engagement
The Next Generation Science Standards (NGSS) are designed to deliver this key shift: Students go from learning about to figuring out. Instead of delivering information, teachers invite students to explore the power of phenomena-based learning in science. By focusing first on real-life scenarios and thoughtful questions over abstract correct answers, this approach cultivates students' voices and curiosity. It gets them to the right answers—but in a way that helps them think, read, write, and argue like real scientists and engineers.
The NGSS also deliver three-dimensional science instruction. This means that each standard includes the following three dimensions:
Science and Engineering Practices: the actual behaviors that scientists and engineers engage in as they investigate and create.
Cross-cutting Concepts: concepts that appear across and link various domains of science. They include: Patterns, similarity, and diversity; cause and effect; scale, proportion, and quantity; systems and system models; energy and matter; structure and function; and stability and change.
Disciplinary Core Ideas: The fundamental scientific ideas that make up the core content of the NGSS.
A look at our webinars
Featuring curriculum experts from UC Berkeley's Lawrence Hall of Science, our webinars will  show you what these approaches look like in real classrooms.
COURSE 1
Establishing a Culture of Figuring Out in Your Next Generation Science Classroom
Explore ways to cultivate curiosity and value student voices while utilizing the structures and content from phenomena-based, literacy-rich science curricula designed for the Next Generation Science Standards.
COURSE 2
Lead with Phenomena and the Three Dimensions Will Follow
Reframe your K–8 science instruction by focusing on phenomena. Learn about the shift in science teaching and classroom practices toward one where students are figuring out, not learning about.
COURSE 3
Leveraging Science to Accelerate Learning
Learn about an approach to teaching and learning science that not only meets state science standards, but can also be used to support accelerated student learning across all subject areas.
Learn more and sign up. You will also earn a certificate for each course you complete.
Also:
Tune into Science Connections:The Podcast.
Learn more about the NGSS.
Explore more Amplify webinars.
Have a phenomenal 2023 in science!