Welcome, mCLASS® families!
—
We're excited to welcome you and your student to the mCLASS Caregiver Hub for the new school year, and to provide your student with exceptional learning opportunities through our program. We've assembled the following resources and guides to help you support your student and enable them to have the most productive experience with our platform throughout the year.
Para acceder a este sitio en español haga clic aquí.
What is mCLASS?
mCLASS is an assessment and instruction system that helps measure your student's literacy and math development. It helps determine where they stand in their reading and math journey and flags any literacy areas where they are at risk of falling behind.
mCLASS also provides teachers with instructional reading activities for each student based on their assessment score in order to deliver targeted guidance on specific skills they may be struggling with.
Getting started
Ways to support your child
Home Connect®
The mCLASS Home Connect website houses literacy resources for parents and caregivers, including at-home lessons organized by skill to support students during remote learning. Our mCLASS caregiver letters in English and Spanish ensure that families know how to best support their student.
Caregiver-assisted math activities
For at-home learning, mCLASS offers a number of activities families can use to support the students in their care, including caregiver-assisted math activities to help students reinforce and practice skills at home.
We recommend reviewing this Protecting Kids Online article by the Federal Trade Commission addressing digital safety.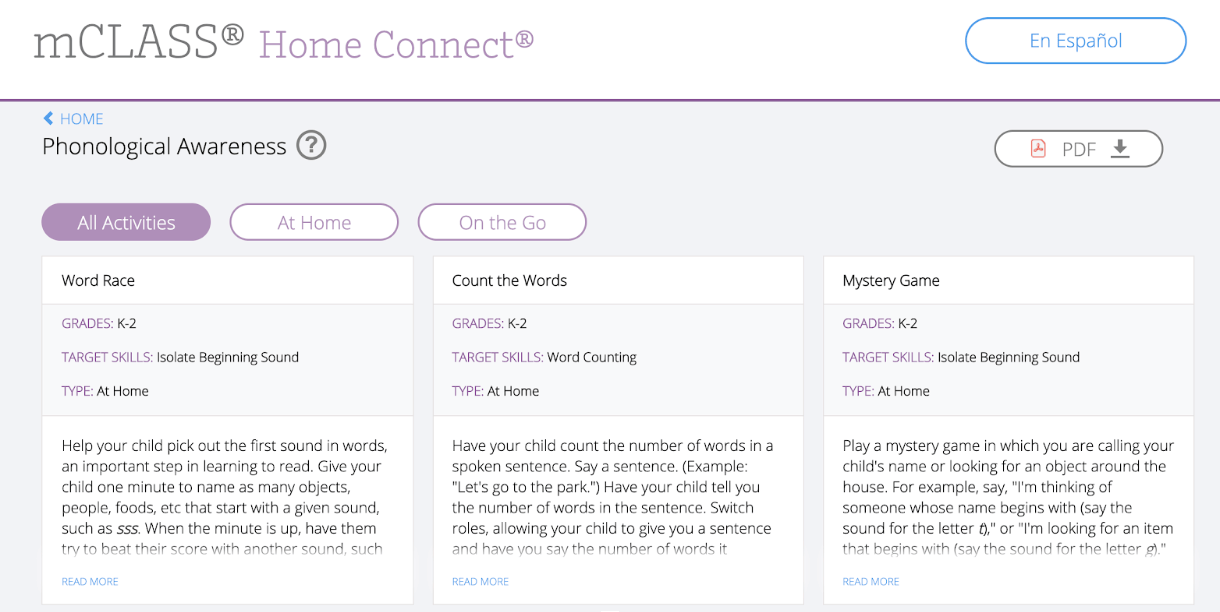 Contact us
We're here to help you!
Have a question about Amplify mCLASS? 
Visit our help library to search for articles with answers to your program questions.
For additional curriculum support, contact your student's teacher.