As an Amplify employee, you and your family have access to a range of robust benefits. Our benefits cover every part of your life so you can live healthily and have balance inside and outside of work.
Health benefits
Amplify offers a comprehensive benefits package that meets the health needs of our diverse population and their families. Preventative care, mental health services, fertility benefits, flexible spending and health savings accounts, life insurance, and robust dental and vision coverage are just some of the benefits accessible to all eligible employees. The Transparency in Coverage Final Rule requires health plans and issuers to publicly disclose pricing information via machine readable files (MRFs). 
Time off
Our employees and their well-being are our top priority. For that reason, Amplify offers unlimited paid time off to all permanent (salaried) employees. Hourly employees receive a generous PTO bank. This can be used for vacation, sick days, or personal time—whether you need to take your pet to the vet, or care for a sick friend or family member. Paid parental leave, short-term and long-term disability benefits, and paid holidays are also common employee benefits offered at Amplify.
Voluntary benefits
Looking to protect your spouse, partner, children, or pet? Our comprehensive selection of voluntary benefits makes it easier and more affordable to cover those that you care about the most. Supplemental life insurance, pet insurance, and critical illness are just some of the voluntary benefits our employees can take advantage of at any time during their employment with Amplify.
Financial benefits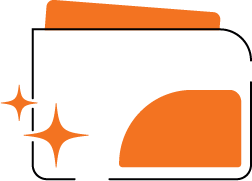 If saving for retirement is a priority to you, you're at the right place. Amplify offers traditional (pre-tax) and Roth-based retirement account options with an employer-match benefit, giving you the flexibility and freedom to set and save for your retirement goals. Also, all members of our full-time staff have the opportunity to take advantage of our equity incentive plan, which demonstrates our commitment to our employees and the success of our organization.
Remote work
Remote work isn't a new trend at Amplify. With more than half our staff based in cities outside the Amplify headquarters, we believe our employees can be productive and make valuable contributions regardless of where they're located. Fun is also part of the remote work experience at Amplify—from happy hours to talent shows, yoga, and meditation sessions, Amplifiers can enjoy the many virtual employee engagement events that take place all year round.