Achieve life-changing results with the
Science of Reading—we'll show you how.
—
Watching students learn to read is magic. But knowing how they get there? That's science.
Making the shift to the Science of Reading is commendable, but it is no small feat. Our extensive experience, field-tested resources, and stories of literacy success will help you deliver the true transformation you need in your district—and see the results your students deserve.
The science of teaching reading, coupled with the art of change management
Shifting to the Science of Reading isn't just an overnight curriculum swap—it's a profound culture change with multiple stages and stakeholders. We've helped educators succeed in that shift for years, and now we're here to guide you every step of the way. Through each stage of implementation, our Change Management Playbook will help you mobilize your practice, process, and people to make the shift that matters most.
What is the Science of Reading?
Learning to read is not innate, but it can be taught—and science tells us how. The Science of Reading refers to the vast body of growing research that deconstructs how children learn to read, and the instructional practices that can get them there.
Reading fluency requires a complex combination of skills, taught explicitly and systematically. There are two main frameworks that can help us break it all down: The Simple View of Reading and Scarborough's Rope.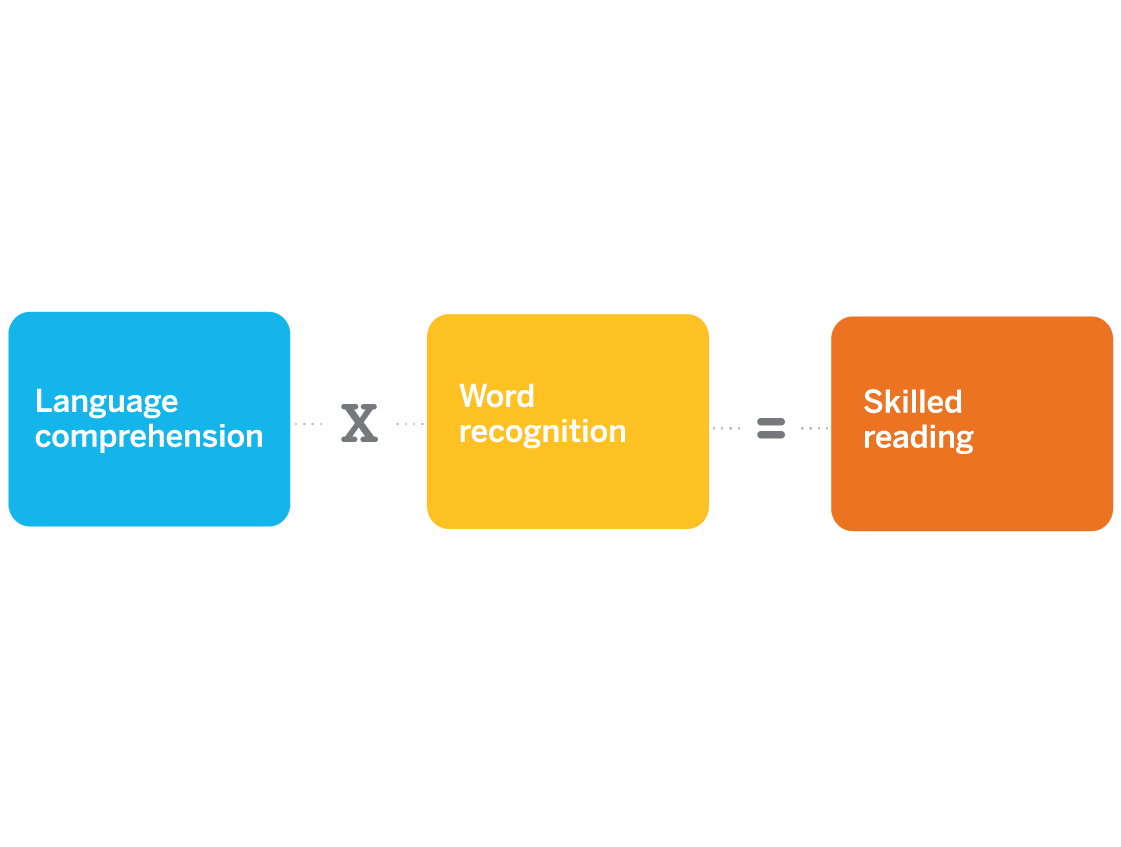 The Simple View of Reading
The Simple View of Reading, formulated by Philip Gough and William Tunmer in 1986, is the theory that proficient reading requires two main components:
The Reading Rope
Scarborough's Reading Rope, developed by Dr. Hollis Scarborough in 2001, helps us visualize the strands of specific skills and instruction that support students in decoding and comprehension.
Read more
Build your background knowledge of the Science of Reading.
Our Science of Reading principles and primers explain the essentials: what the Science of Reading is, how it works, and why it matters for every student.
Science of Reading guiding principles
Decades of research—and seven key principles—make the case for the Science of Reading. Use these principles to guide your shift to evidence-based literacy instruction, and see real results in student performance.
Download principles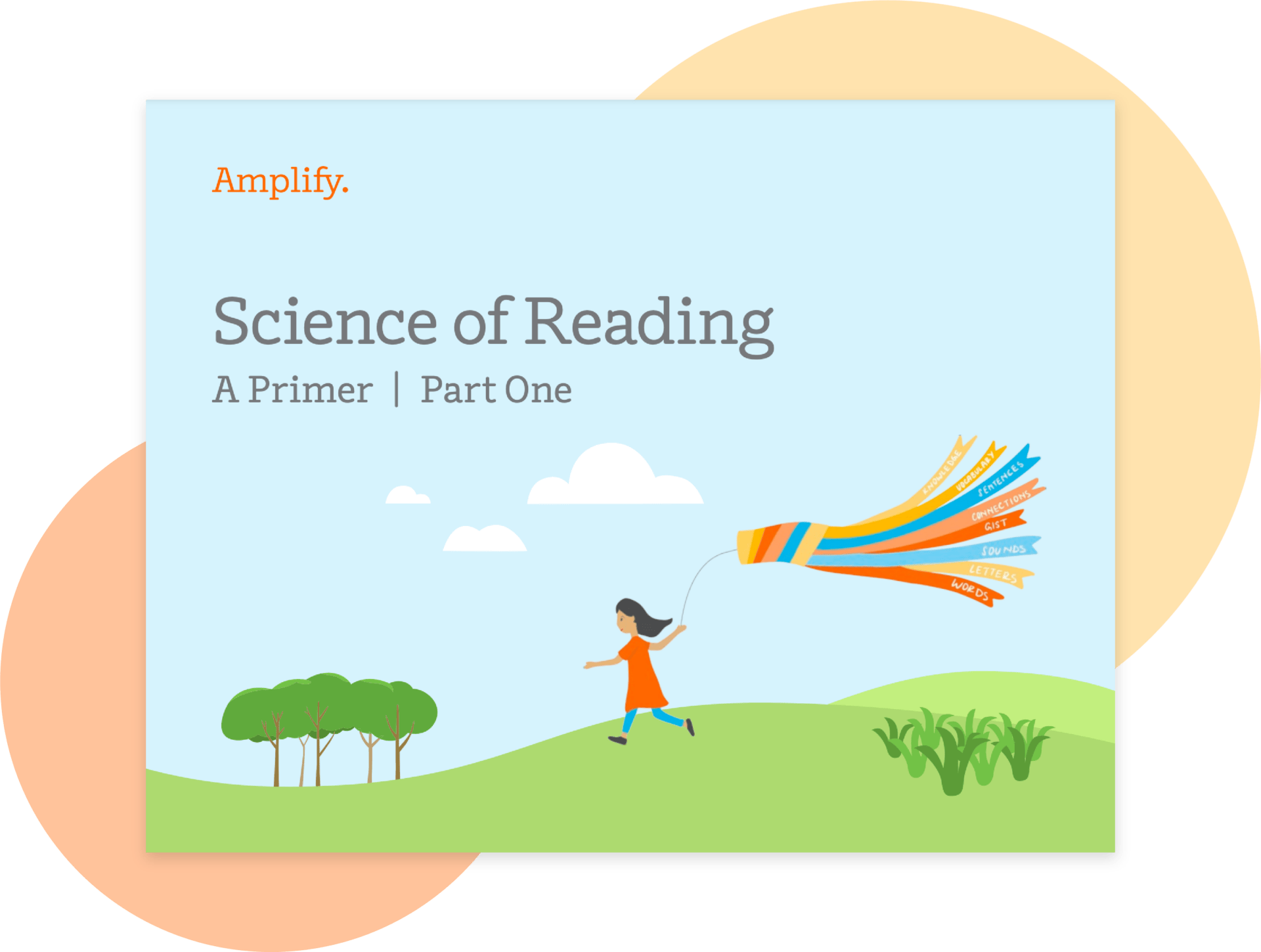 Science of Reading
A Primer: Part 1
In part 1 of our definitive Science of Reading primer, we discuss literacy as a societal goal, walk you through how the brain learns to decode and comprehend text, and present the patterns that top-performing schools and districts follow to achieve early reading success.
Download primer 1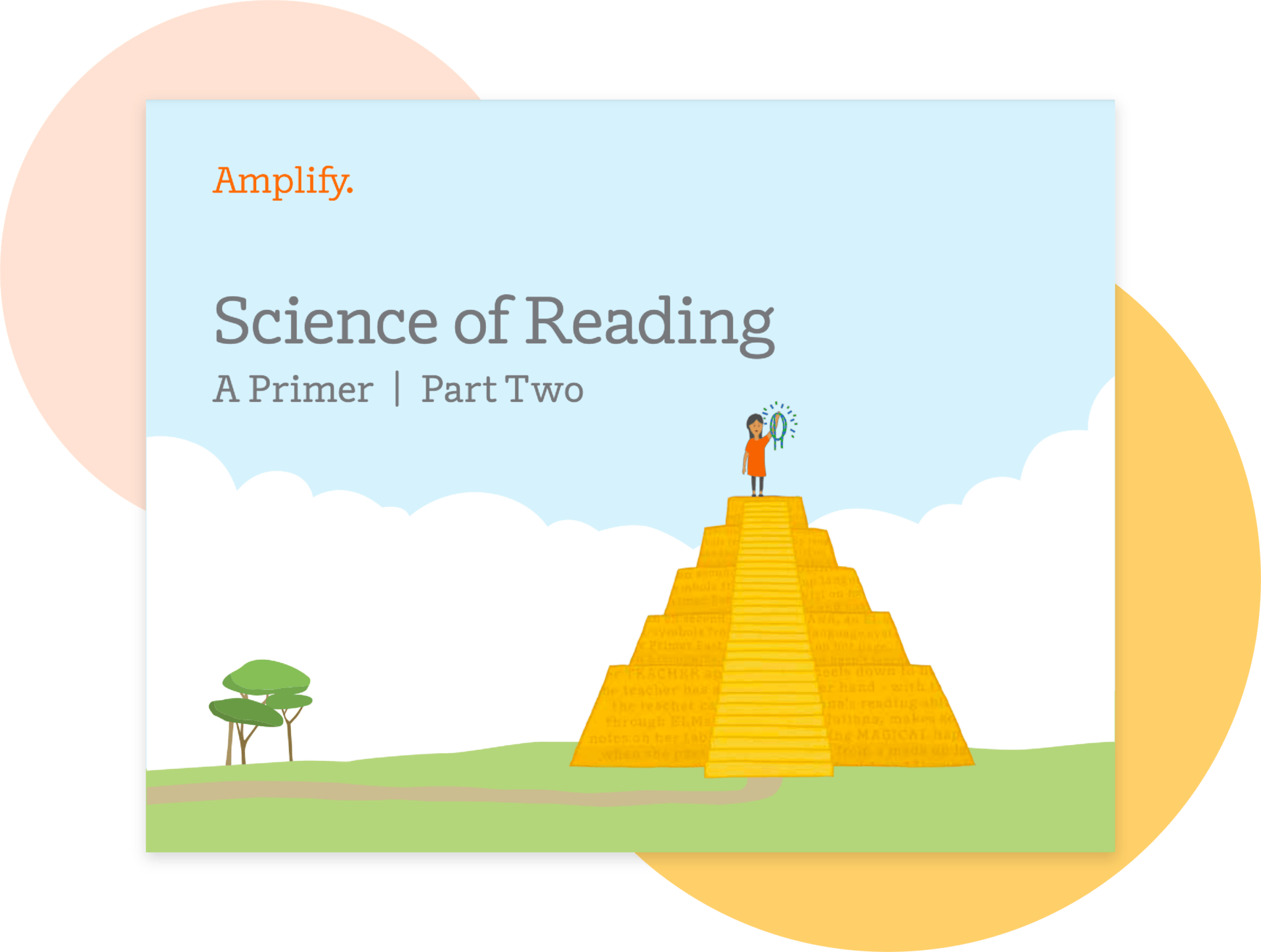 Science of Reading
A Primer: Part 2
In part 2 of our Science of Reading primer, we establish the importance of prior knowledge for comprehension, lay out the process of micro-comprehension, and demonstrate how literacy skills build on and accelerate themselves.
Download primer 2
"The greatest achievement that I have in the Science of Reading I feel is truly having the teachers know that every kid can be a reader. It's knowing that these teachers have the skills in order to teach these kids, and it doesn't matter what level they're at. We have complete confidence that every kid can learn to read."
—Heather Campbell, Learning Coach
Sunset Elementary, Washington County District, Utah
"It's not just about the curriculum. It's about the science behind how people, how children, and how we as humans learn to read… It's working. I wish I had this years ago. "
—Javonna Mack, Lead Content Teacher
Caddo Parish Schools, Louisiana